Château de Berne Esprit Méditerranée Rosé - Magnum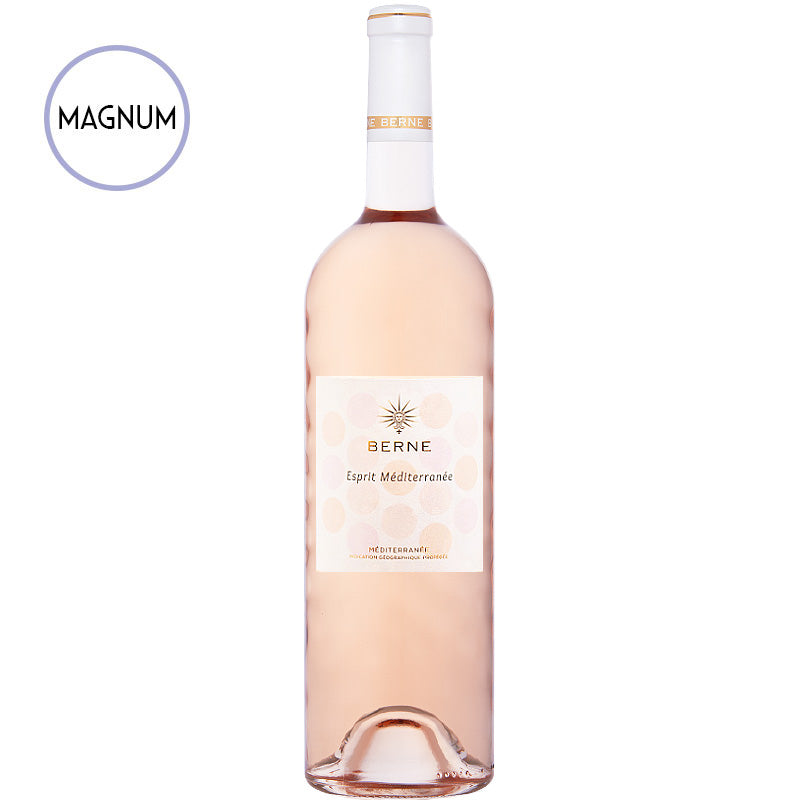 From: Château de Berne
€24,90
€16,60 / Liter
All Prices include VAT - Shipping fees may apply
Château de Berne Esprit Méditerranée Rosé - MAGNUM
This great and light Rosé, one of our Bestsellers is now available in the 1.5 Liter Magnum bottle!
Built by the Romans Château de Berne is a renowned wine destination in France housing a 5-Star Relais & Châteaux hotel & Michelin-Star Restaurant.
This beautiful Rosé offers powerful and fresh aromas of fruits like grapefruit, peach and mango. In your mouth the aroma changes more towards strawberries and raspberries. You get a lot of fruity flavors while still enjoying a crisp dry and light wine.
Taste: Dry
Country: France
Region: Provence (IGP Méditerranée)
Year: 2021
Grape: Grenache, Cinsault, Merlot, Carignan and Cabernet Sauvignon
Alcohol: 12.5 % vol
Residual Sugar: < 2 g / liter
Bottle Size: 1.5 l
Recommended Serving Temperature: 8-10 °C
Allergies: Contains Sulfites
Bottled by: 
Château de Berne
Chemin des Imberts
83780 Flayosc 
France