Château Roubine - Cuvée Inspire - Cru Classé Rosé BIO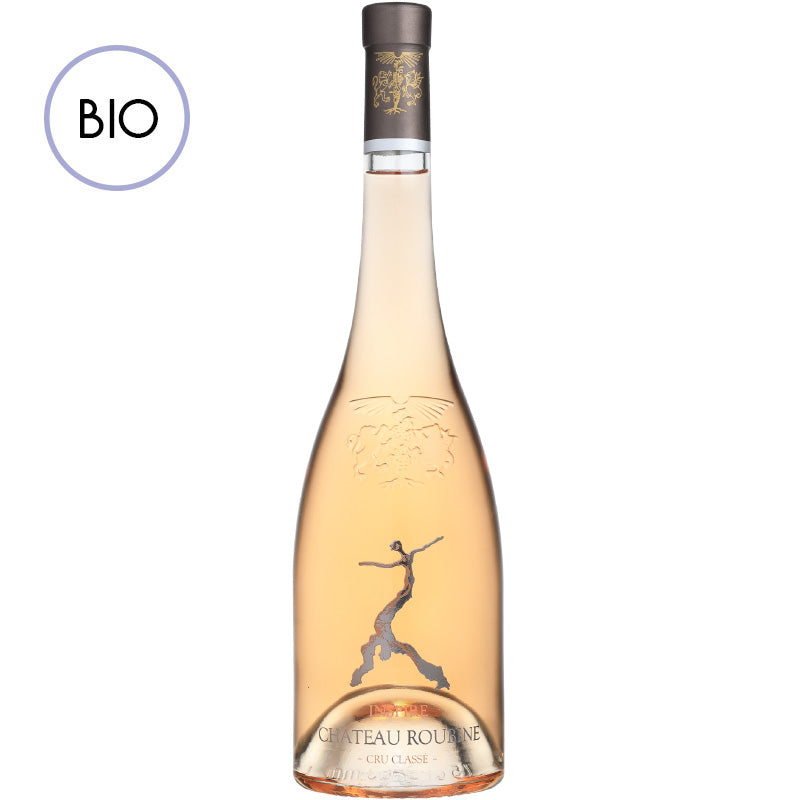 From: Château Roubine
Sold Out
€38,53 / Liter
All Prices include VAT - Shipping fees may apply
Château Roubine - Cuvée Inspire - Cru Classé Rosé BIO

When nature is the main source of inspiration and when we choose the best grapes the vintage offers us, this Rosé is the result!
The Cru Classé Château Roubine from the Provence created a phenomenal Rosé with the Cuvée Inspire. An artistic, elegant Cuvée with a subtle blend of strength and femininity. This Rosé comes with a beautiful salmon color, with lightness and at the same time aromatic richness. This Rosé, unique in Provence, is the result of a selection of the best plots on the estate. It is the perfect wine for the best moments of life!
In your nose elegant aromas, complex and slightly smoky fruitiness that develops suave notes. You smell blood oranges, grapefruit and floral flavors like hawthorn.
In your mouth you get a frank, full-bodied juicy, fresh, delicate and very long lasting taste, offering a Rosé with fineness, roundness and great elegance!
Taste: Dry
Cultivation: Bio / Organic
Country: France
Region: Côtes de Provence
Year: 2020
Grape: Tibouren, Mourvèdre, Rolle (Vermentino)
Alcohol: 13 % vol
Bottle Size: 0.75 l
Recommended Serving Temperature: 10-11 °C
Allergies: Contains Sulfites
Bottled by: 
Château Roubine
4216 Route de Draguignan
83510 Lorgues
France