Domaine de Fontenille Rosé BIO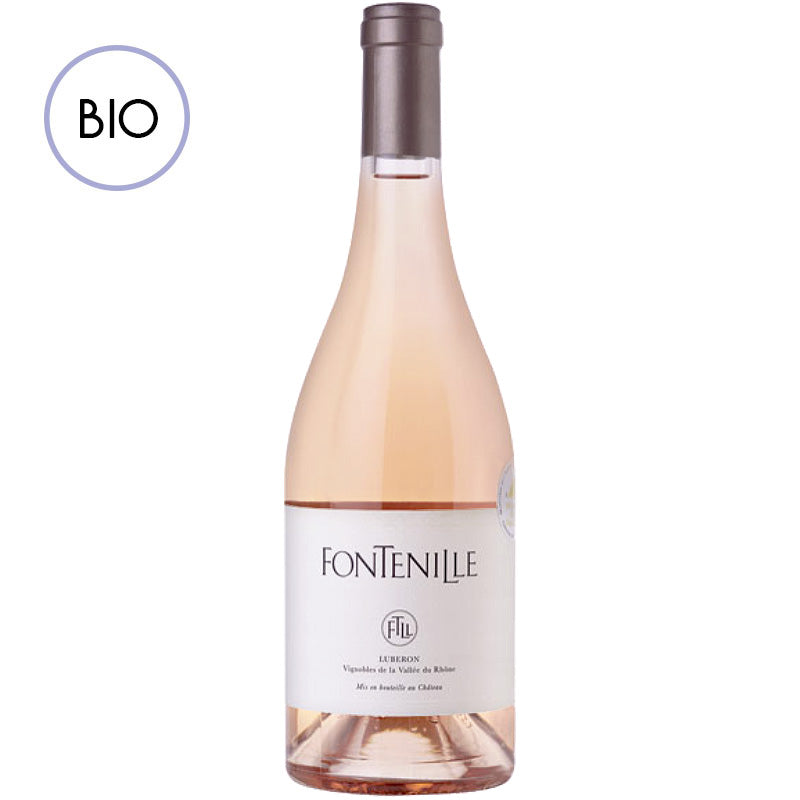 From: Domaine de Fontenille
Sold Out
€14,53 / Liter
All Prices include VAT - Shipping fees may apply
Domaine de Fontenille Rosé BIO
In the Luberon, the western part of the Provence, Fontenille is a vineyard whose production has remained uninterrupted from the 17th century to the present day. Each year, these vintages are rewarded with numerous prizes. 
This Rosé has a smooth and complex nose that mixes many aromas, all very different but also undeniably complementary. Exotic fruits, small red berries and a finish of herbal notes of the Provencal countryside. The palate is generous, frank, uncompromising. Its intensity is increasing to an infinite length.
The Fontenille Rosé pairs beautifully with roasted chicken and pasta with white sauces.
Taste: Dry
Country: France
Region: Provence (AOP Luberon)
Year: 2021
Grape: Grenache, Syrah, Cinsault, Mourvèdre
Alcohol: 13.5 % vol
Bottle Size: 0.75 l
Recommended Serving Temperature: 10 °C
Allergies: Contains Sulfites
Bottled by: 
Vins de Fontenille SAS
Route de Roquefraiche
84360 Lauris
France