Pink Summer Picnic Set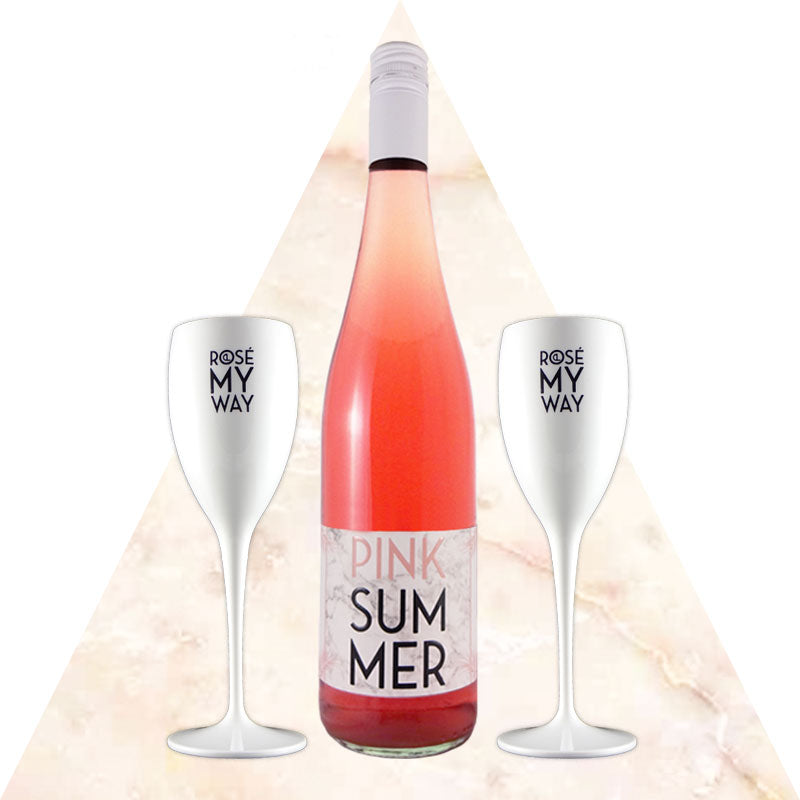 From: Club Lavender
Sold Out
All Prices include VAT - Shipping fees may apply
Pink Summer Picnic Set
Planning a Picnic? We've got the perfect set for you! Arrive in style and enjoy some fun in the sun! 
Set Includes:
1 bottle "Pink Summer" wine 0.75 l

2 "Rosé My Way" Acrylic Glasses
Pink Summer by Club Lavender
This wine stands for summer, party, fun and friends... We created this unfiltered wine together with a fantastic winery in Franconia. It tastes delicious and animating with hints of cherry and raspberry. Fruity and fresh and not that dry. We love it and you will too! Drink it ice cold!
For more information to this wine, click here: Pink Summer
Rosé Picnic Glasses - Rosé My Way
Going to a picnic with your loved one or you need some elegant glasses for your pool bar?
These stylish Rosé My Way glasses are made out of Acrylic and therefor very stable but still beautiful with a look of shiny porcelain.
Perfect for your Rosé Wine but also Rosé Champagne as the special shape is perfectly designed for Rosé flavors.
For more information to this wine, click here: glasses