Barth B-NAT - Rosé Pét Nat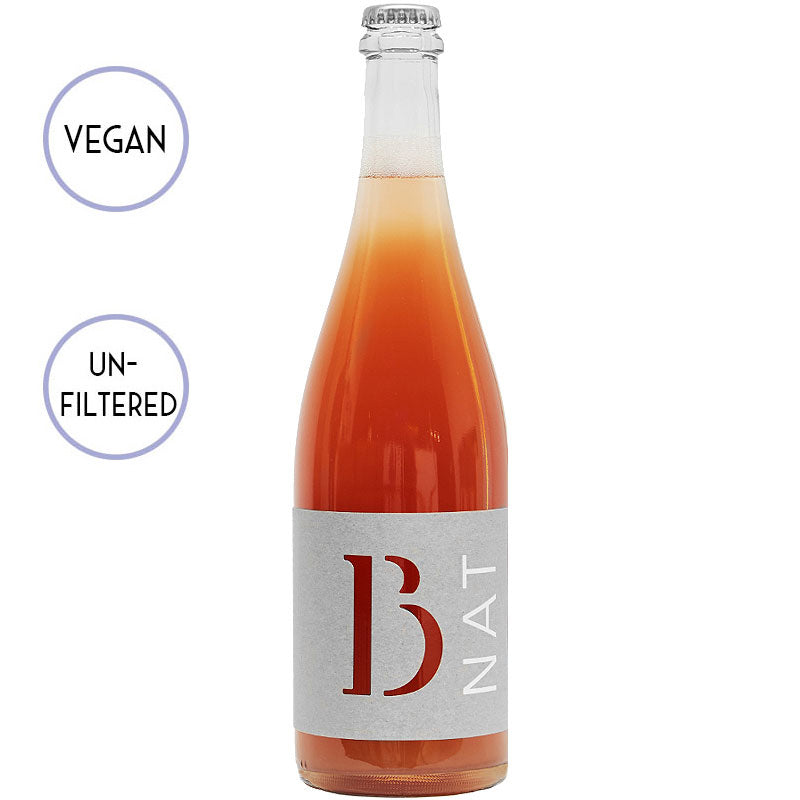 From: Club Lavender
€18,90
€25,20 / Liter
All Prices include VAT - Shipping fees may apply
Wein und Sektgut Barth B-NAT - Rosé Pét Nat
Sparkling wine from Germany doesn't get better than this. The Barth winery is the only VDP classification winery that uses the best premium quality grapes for their bubble production. Barth is in the same quality range than a Grand Cru Champagne!
The B-NAT Rosé is the Barth interpretation of a Pétillant Naturel, or Pét Nat which means "naturally sparkling". The basis for this delicious softly sparkling wine was a fine Cabernet Sauvignon Rosé, which was filled with the still active natural yeast in the sparkling wine bottle during the fermentation, closed with a crown cap and completed the rest of the fermentation inside the bottle. The natural carbonic acid has been finely integrated and ensures a pleasantly natural Mousseux. Unfiltered and without disgorging, a sparkling wine was created in its most original form. Without any outside intervention the natural yeast stays in the bottle and gives round and delicious brioche, pineapple and citrus flavors to this bone dry bubbly Rosé. 
Be careful when opening, there is pressure in the bottle!
Taste: Brut Nature (Bone Dry)
Country: Germany 
Region: Rheingau
Grape: Cabernet Sauvignon
Alcohol: 12% vol
Bottle Size: 0.75 l
Recommended Serving Temperature: 6-8 °C
Allergies: Contains Sulfites
Producer: 
Wein - und Sektgut Barth GbR
Bergweg 20
65347 Hattenheim / Rheingau
Germany