Champagne Favori Grand Cru Rosé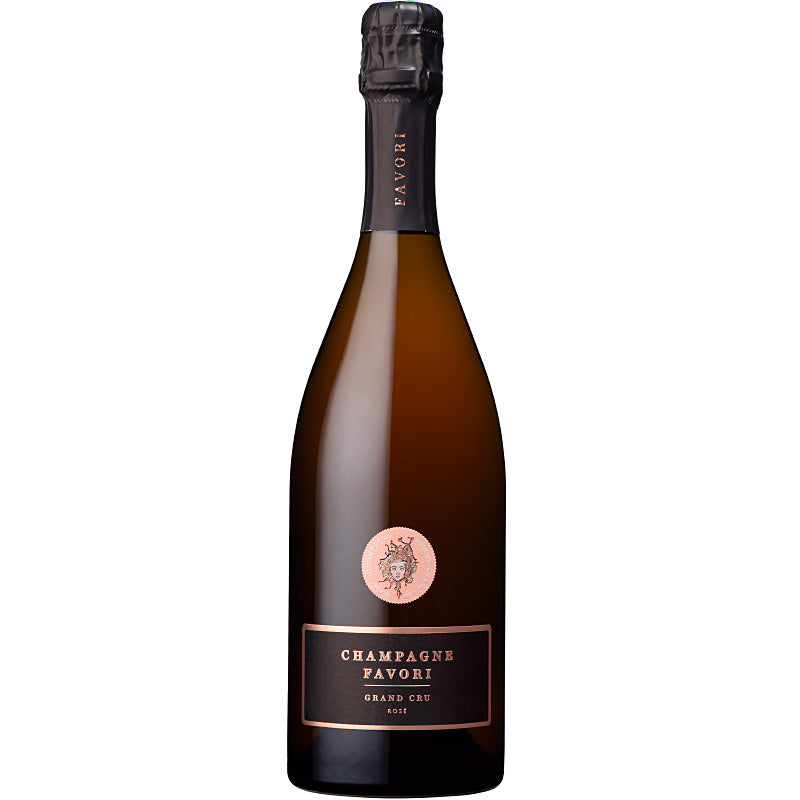 From: Château Favori
€55,90
€74,53 / Liter
All Prices include VAT - Shipping fees may apply
Champagne Favori Grand Cru Rosé
The famous champagne house Nicolas Maillart and the fantastic Provence vineyard Château Favori announce the birth of a new, ambitious and unprecedented collaboration: the creation of a unique Rosé Cuvée: Champagne Favori Grand Cru Rosé.
"Grand Cru" is the label for the highest grape quality in the Champagne region!
Fruity aromas of citrus fruits, mainly blood Orange and dried Orange zest will seduce your nose followed by great harmony on the palate. A round delicious acidity with soft and elegant bubbles and a finish that makes you crave for the next sip. A delicious Rosé Champagne that combines the tradition of the Champagne with the "Joie de Vivre" of the Provence!
Taste: Brut
Country: France
Region: Champagne
Grape: Chardonnay, Pinot Noir
Alcohol: 12.5 % vol
Bottle Size: 0.75 l
Recommended Serving Temperature: 9 °C
Allergies: Contains Sulfites
Producer: 
Champagne Nicolas Maillart
5 rue de Villers aux Noeuds
51500 Ecueil
France