Champagne Pol Roger Rosé Vintage 2015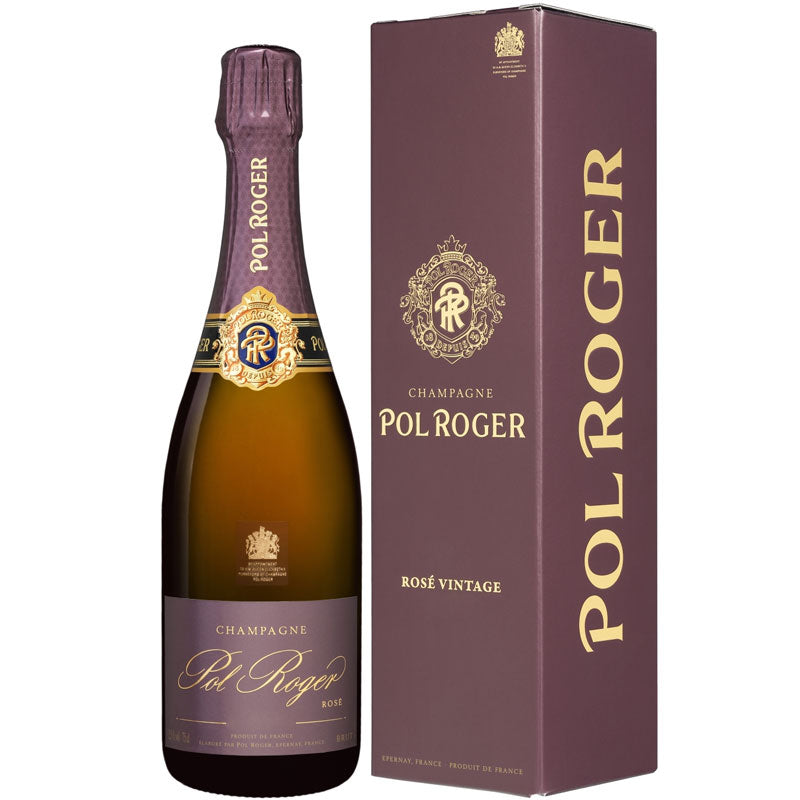 From: Champagne Pol Roger
Sold Out
€93,20 / Liter
All Prices include VAT - Shipping fees may apply
Champagne Pol Roger Rosé Vintage 2015
"There is that moment when the spirit of Pol Roger is revealed. One may think one knows champagne and yet, that day, one truly discovers it."
This Vintage Champagne undergoes the secondary fermentation in the deepest Pol Roger cellars (33 metres below street level) where the wine is kept until it undergoes remuage (riddling) by hand, a rarity in Champagne nowadays. The very fine and persistent mousse for which Pol Roger is renowned owes much to these deep, cool and damp cellars.
In the glass a true eye-catcher with a salmon-pink hue and glittering stream of fine bubbles. It combines aromas of fresh red fruits, sweet buttery brioche, and a spicy detailed finish. Notes of exotic fruits combine harmoniously with floral undertones; on the finish, hints of dried fruit emerge, leading to an outstandingly fresh and powerful finish. 
Taste: Brut
Country: France
Region: Champagne
Vintage: 2015
Grape: Pinot Noir, Chardonnay
Alcohol: 12.5% vol
Bottle Size: 0.75 l
Recommended Serving Temperature: 10-12 °C
Allergies: Contains Sulfites
Producer: 
Champagne Pol Roger
1, Rue Winston Churchill
51200 Epernay
France