Château de Berne Inspiration Rosé BIO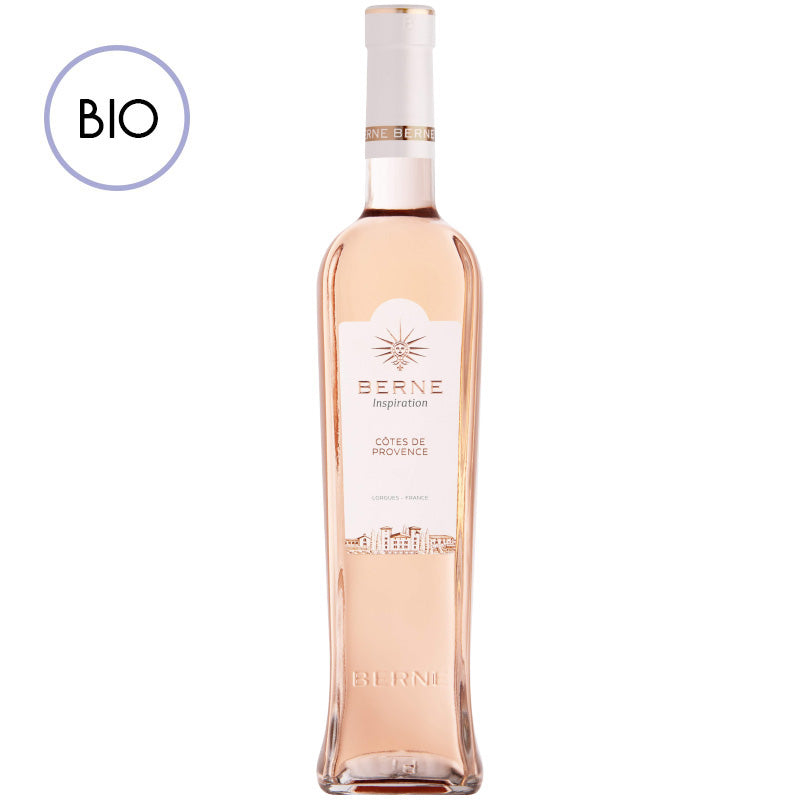 From: Château de Berne
€15,90
€21,20 / Liter
All Prices include VAT - Shipping fees may apply
Château de Berne Inspiration Rosé Bio
Built by the Romans Château de Berne is a renowned wine destination in France housing a 5-Star Relais & Châteaux hotel & Michelin-Star Restaurant. 
The Inspiration Rosé is a Provence Classic. Floral, clean, fresh berries first then followed by fresh herbs and flowers – like walking through a Provence lavender field on an early summer morning.
The harmony of bright acidity, rich texture and dry finish show the completeness of this wine. Creamy strawberry notes up front and lingering flavors of fresh basil, thyme, lavender. Mouthwatering... 
Taste: Dry
Country: France
Region: Côtes de Provence
Year: 2022
Grape: Grenache, Cinsault, Syrah
Alcohol: 13 % vol
Bottle Size: 0.75 l
Recommended Serving Temperature: 9-11 °C
Allergies: Contains Sulfites
Bottled by: 
Château de Berne
Chemin des Imberts
83780 Flayosc 
France