Château de Berne Romance Rosé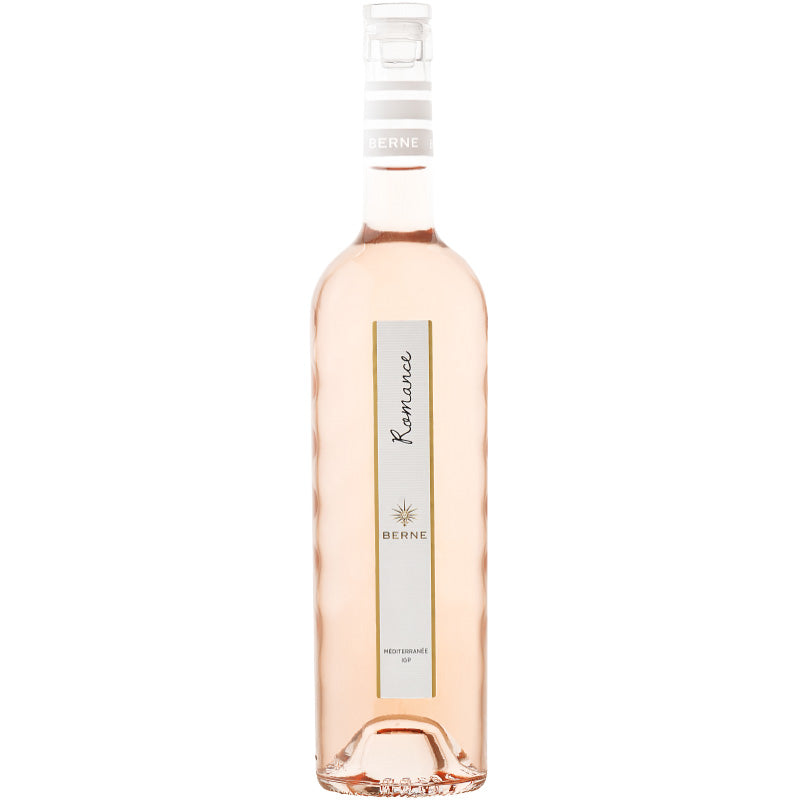 From: Club Lavender
€9,90 €10,90
€14,00 / Liter
All Prices include VAT - Shipping fees may apply
Château de Berne Romance Rosé
Built by the Romans Château de Berne in the Provence is a renowned wine destination in France housing a 5-Star Relais & Châteaux hotel & Michelin-Star Restaurant.
The Romance Rosé comes in a very light pink, like the sun's reflection on water.
Amazing aromatics that are very inviting. Dominant orchard fruits like peaches and fruit salad. A very beautiful, floral and intense nose that jumps out from the glass. Freshly picked and chopped fruits, very ripe peach and strawberry flavors. A great texture, almost silkiness to the wine. A perfect aperitif Rosé.

Taste: Dry
Country: France
Region: Provence (IGP Méditerranée)
Year: 2021
Grape: Grenache, Cinsault, Syrah, Merlot
Alcohol: 12.5 % vol
Residual Sugar: < 2 g / liter
Bottle Size: 0.75 l
Recommended Serving Temperature: 8-10 °C
Allergies: Contains Sulfites
Bottled by: 
Château de Berne
Chemin des Imberts
83780 Flayosc 
France