Château de Berne - La Grande Cuvée Rosé BIO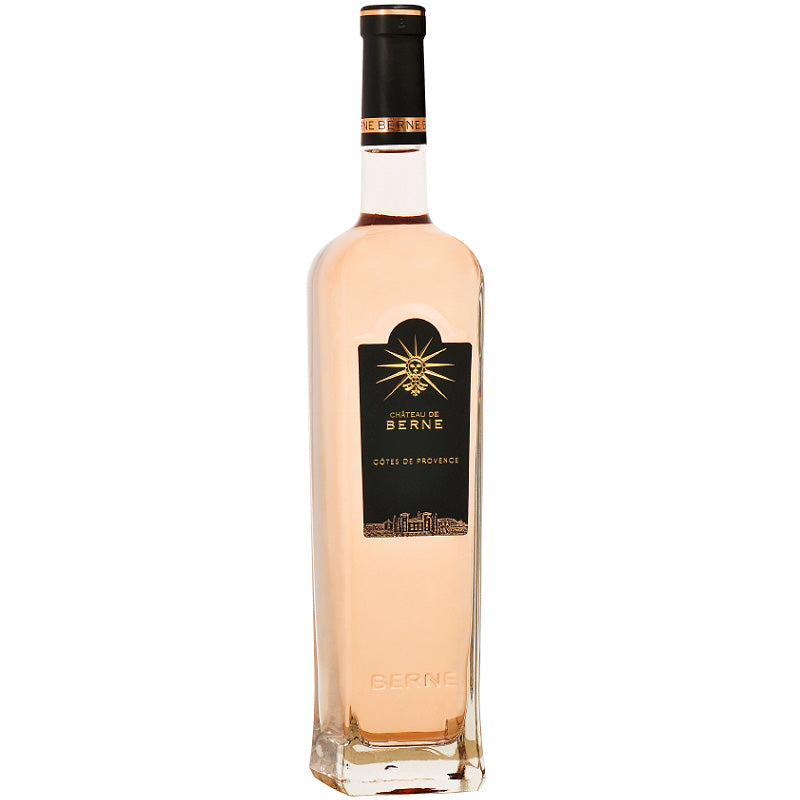 From: Château de Berne
Sold Out
€30,53 / Liter
All Prices include VAT - Shipping fees may apply
Château de Berne - La Grande Cuvée Rosé BIO
Built by the Romans Château de Berne is a renowned wine destination in France housing a 5-Star Relais & Châteaux hotel & Michelin-Star Restaurant.
This Rosé is an exceptional wine combining finesse, character and originality. It was aged 20% in new french oak for 3 months to smooth out tannins and create a perfect balance. 
Flavors of classic Provençal herbs such as rosemary, sage and lavender, leading to strawberry notes and a touch of black cherry. Flavors of shiso leaf, Asian spices and watermelon give a very long finish.
This is a serious wine that can match with grilled lamb, burgers, sausages grilled over an open flame or a roasted duck. 

Taste: Dry
Cultivation: Bio / Organic
Country: France
Region: Côtes de Provence
Year: 2021
Grape: Grenache, Carignan, Syrah, Cinsault
Alcohol: 13 % vol
Residual Sugar: < 2 g / liter
Bottle Size: 0.75 l
Recommended Serving Temperature: 10-12 °C
Allergies: Contains Sulfites
Bottled by: 
Château de Berne
Chemin des Imberts
83780 Flayosc
France