Château de la Gaude - Mademoiselle Rosé BIO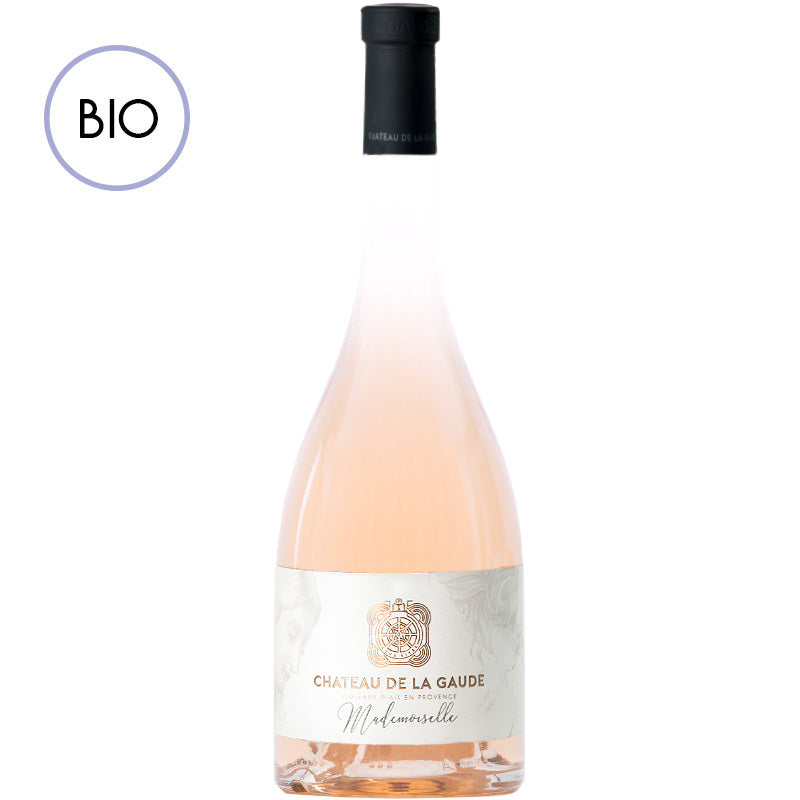 From: Château de la Gaude
€19,90
€26,53 / Liter
All Prices include VAT - Shipping fees may apply
Château de la Gaude - Mademoiselle Rosé BIO
Château de la Gaude is just ten minutes from the city centre of Aix-en-Provence and offers a breath-taking view of Montagne Sainte-Victoire, the ultimate symbol of the Provence. The beautiful "Bastide" is now a 5 star luxury hotel with a Michelin star gourmet restaurant. 

The elegance and superior standards of the hotel and restaurant are also implemented in the vineyard and winery. The start of vinification of the Mademoiselle Rosé is made in stainless steel vats afterwards it is aging on the lees in "demi-muids", 400 liter sized French oak barrels.
Château de la Gaude "Mademoiselle" has very expressive notes of small red fruits and grapefruit. A very round juicy mouthfeel with notes of white flowers and aromas of dried rose. All supported by a nice acidity. This Gourmet Rosé is a perfect wine for food pairing! Some inspiration for your perfect Rosé pairing would be Red mullet with peppers or a Provençal-style rabbit with fennel but it also pairs deliciously with grilled meat and sausages.
Taste: Dry
Cultivation: Bio / Organic
Country: France
Region: Aix en Provence
Year: 2022
Grape: Grenache, Cinsault
Alcohol: 12.5 % vol
Residual Sugar: 0,07 g / liter
Bottle Size: 0.75 l
Recommended Serving Temperature: 10-12 °C
Allergies: Contains Sulfites
Bottled by: 
Château de la Gaude 
3959 route des Pinchinats
13100 Aix-en-Provence
France