Château La Coste - Rosé d'une Nuit BIO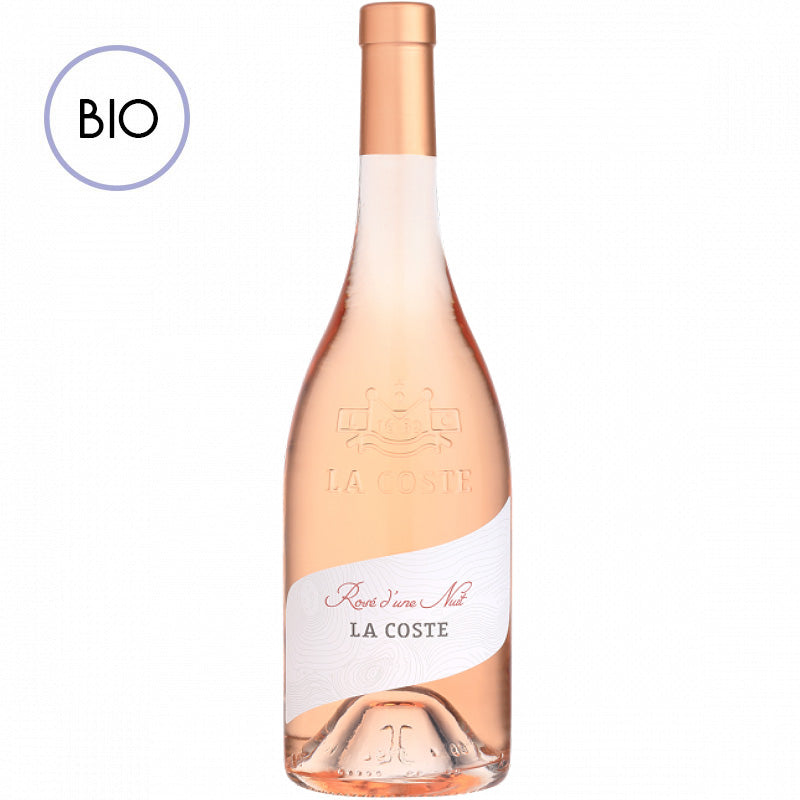 From: Château La Coste
€12,90
€17,20 / Liter
All Prices include VAT - Shipping fees may apply
Château La Coste - Rosé d'une Nuit BIO
Just a few minutes out side of Aix-en-Provence is Château La Coste, an Organic Winery with fantastic Rosés. But it's more than "just" a winery... It is mind blowing experience with a 600-acre sculpture park, art destination, a luxury hotel and 3 restaurants. Among the artists that where contributing to this spectacular estate are  by Tadao Ando, Louise Bourgeois, Bob Dylan, Tracey Emin, André Fu, Frank Gehry, Andy Goldsworthy, Christopher Green, Kengo Kuma, Paul Matisse, Oscar Niemeyer, Jean Nouvel, Renzo Piano, Richard Rogers, Richard Serra, Conrad Shawcross, Lee Ufan, Ai Weiwei and Franz West. 
The Château La Coste - Rosé d'une Nuit smells expressively like a bouquet of delicious red fruit. It is an ample, fresh and floral wine. In your mouth it is a round well-balanced Rosé with aromas that remain in the continuity of the nose.

This Rosé goes great with Octopus carpaccio with olive oil and lime. In general it pairs deliciously with mediterranean fish and shrimps or to a classic Provencal Ratatouille.


Taste: Dry
Country: France
Region: Aix en Provence
Year: 2022
Grape: Grenache, Syrah, Cabernet Sauvignon
Alcohol: 12.5 % vol
Bottle Size: 0.75 l
Recommended Serving Temperature: 9-11 °C
Allergies: Contains Sulfites
Bottled by: 
SARL La Coste
2750 Route de la Cride
13610 Le Puy Sainte Réparade
France