Château Minuty Rosé et Or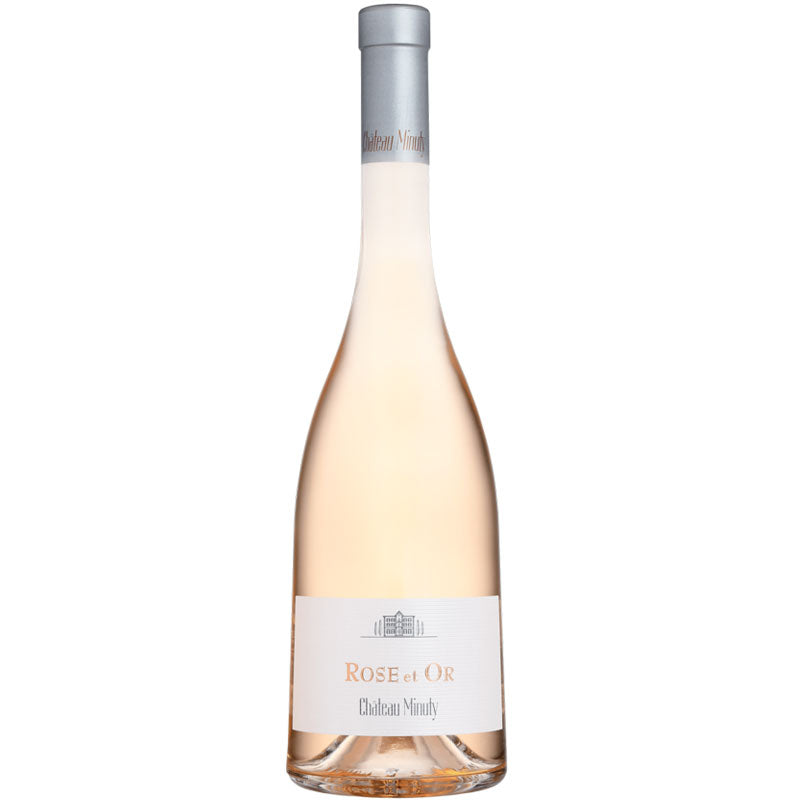 From: Minuty
€27,90
€37,20 / Liter
All Prices include VAT - Shipping fees may apply
Château Minuty Rosé et Or
Nestled between land and sea in the heart of Provence, Château Minuty has been the wine estate of the Matton-Farnet family for more than 85 years over four generations and has been Côtes de Provence Classified since 1955.
The vineyard of Château Minuty is remarkably well exposed on the hillsides of the villages of Gassin and Ramatuelle, overlooking the Gulf of Saint-Tropez. It benefits from a maritime climate and the Mediterranean sun.
This Provence wine plays in the Champions League! Made under sun of Saint-Tropez sun you can smell notes of white peach, pear and melon. The taste of this exclusive Rosé is complex with an exceptional elegance, freshness and finess.
Taste: Dry
Country: France
Region: Côtes de Provence
Year: 2022
Grape: Grenache, Tibouren
Alcohol: 13% vol
Residual Sugar: 0,4 g / liter
Bottle Size: 0.75 l
Recommended Serving Temperature:10 °C
Allergies: Contains Sulfites
Bottled by:
Minuty S.A. 
83580 Gassin
France