Château Sainte Roseline Cru Classé Rosé BIO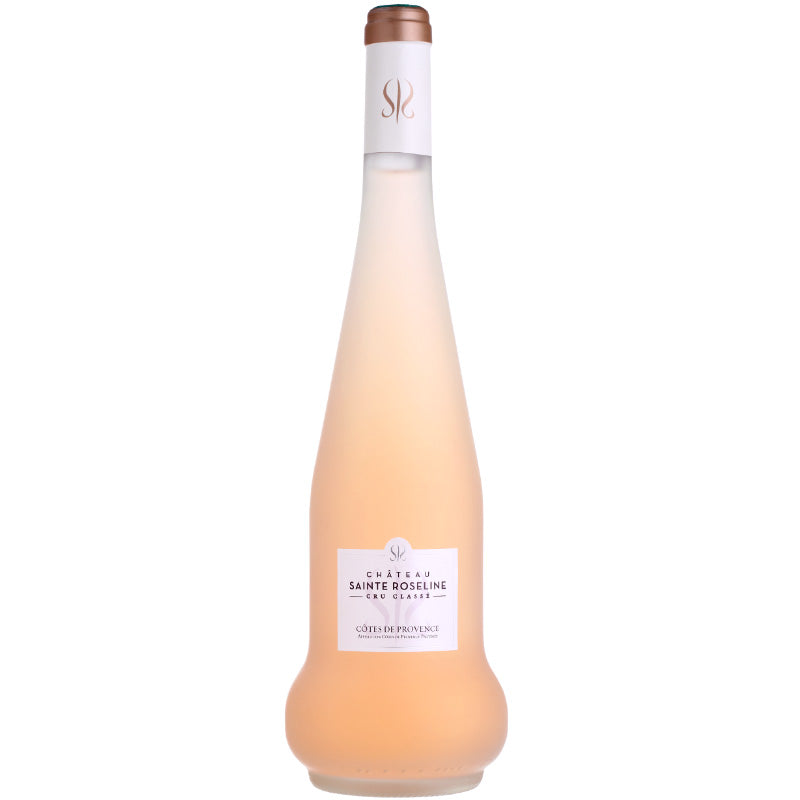 From: Château Sainte Roseline
€21,90
€29,20 / Liter
All Prices include VAT - Shipping fees may apply
Château Sainte Roseline Cru Classé Rosé BIO
Located in Les Arcs-Sur-Argens which is 30 minutes away from Saint-Tropez, Cannes and from the Gorges du Verdon, Château Sainte-Roseline is a historic site and a Cru Classé de Provence.
The legend of Sainte Roseline is, that her father had forbidden her to give food to the poor who were begging outside the castle. When she had gathered bread in her apron and wanted to sneak out in the dark, her father caught her. When asked what she was dragging out, she whispered: the roses she had just picked. When she opened the apron, there were roses instead of bread...
Made from a selection of their best plots, Château Sainte Roseline is a top-of-the-range cuvée produced in limited quantities and available only at the estate's sales cellar and at Club Lavender.
This premium Provence Rosé of Château Roseline is pale pink and comes in a unique milk glass bottle. A fine and expressive nose reveals notes of citrus fruits like tangerine. On the palate it is at the same time a supple, fresh and lively wine with a persistence on citrus fruit notes and a minerality which gives it a beautiful length. Elegant and fine Rosé with a lot of history and the prestigious Cru Classé label.
Taste: Dry
Cultivation: Bio / Organic
Country: France
Region: Côtes de Provence
Year: 2022
Grape: Tibouren, Mourvèdre, Rolle (Vermentino), Cinsault
Alcohol: 13 % vol
Residual Sugar: 0,1 g / liter
Bottle Size: 0.75 l
Recommended Serving Temperature: 10-12 °C
Allergies: Contains Sulfites
Bottled by: 
Château Sainte-Roseline
83460 Les Arcs
France