Château Sainte Roseline - Lampe de Méduse - Cru Classé Rosé BIO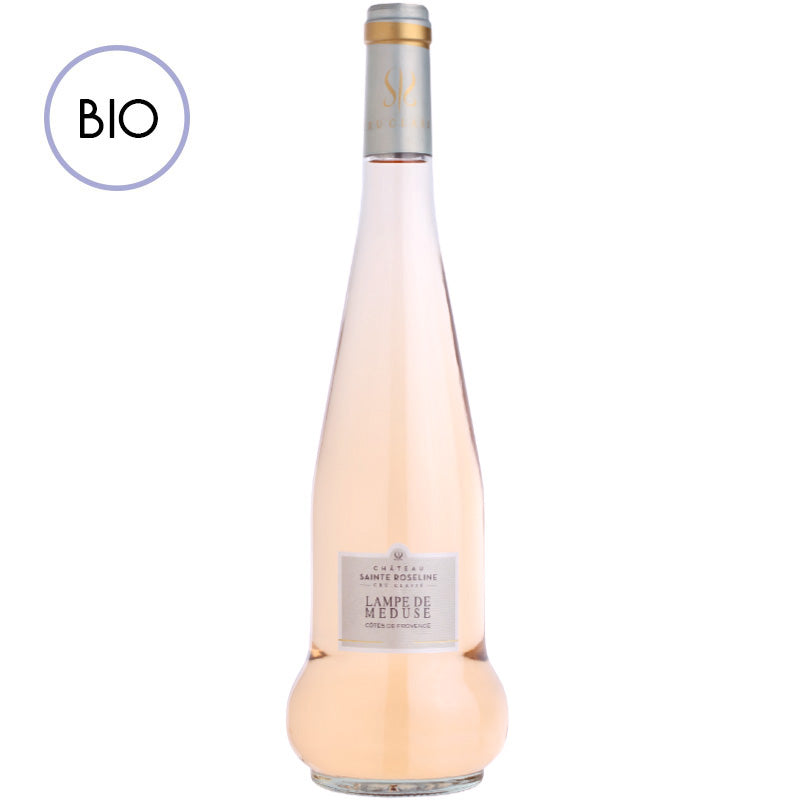 From: Château Sainte Roseline
€17,90
€23,87 / Liter
All Prices include VAT - Shipping fees may apply
Château Sainte Roseline - Lampe de Méduse - Cru Classé Rosé BIO
Château Sainte Roseline, Lampe de Méduse, with its unique shape, is the iconic and historic cuvée of the estate. Since 1950, it has been the heart of the production of this famous Cru Classé vineyard.
Famous as a historic site but also for its premium Rosés, Château Sainte Roseline is a Provence icon.
Its pale color is slightly salmony. The complex and intense nose reveals fine notes of peaches and mangos. The beautiful liveliness and persistence of the aromatic notes at the end of the palate make this a very crunchy wine. A minty finish sublimates its beautiful freshness.
Taste: Dry
Cultivation: Bio / Organic
Country: France
Region: Côtes de Provence
Year: 2022
Grape: Grenache, Cinsault, Mourvèdre, Tibouren
Alcohol: 13.5 % vol
Residual Sugar: 0,10 g / liter
Bottle Size: 0.75 l
Recommended Serving Temperature: 12-13 °C
Allergies: Contains Sulfites
Bottled by: 
Château Sainte-Roseline
83460 Les Arcs
France