Château Sainte Roseline - Le Cloître - Cru Classé Rosé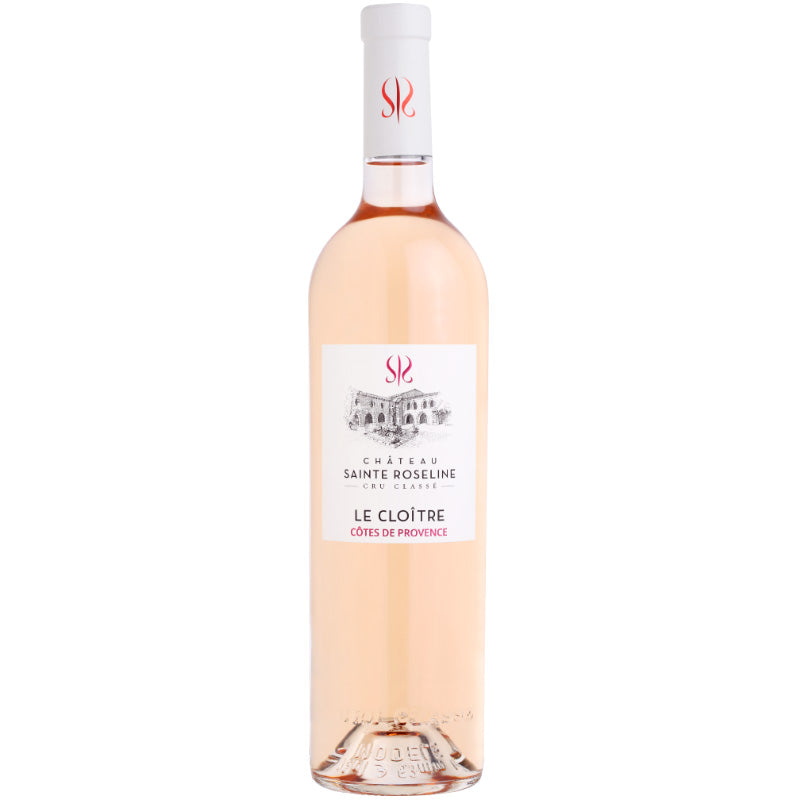 From: Château Sainte Roseline
€15,90
€21,20 / Liter
All Prices include VAT - Shipping fees may apply
Château Sainte Roseline - Le Cloître - Cru Classé Rosé
The Chapel of Sainte Roseline, built in the 11th century, and the Cloister, built right next to it in the 12th century, are both classified as historic monuments and well known in the Provence and beyond.
Referring to the 12th century Cloister located on the estate, the "Le Cloître" Rosé is an elegant and balanced cuvée and made from some of the best grapes of the Cru Classé Château.
This pale Provence Rosé comes with a nose of red fruit like strawberries and juicy Peaches. A fine balance between aroma and liveliness. Persistent and elegant in the mouth, again with red berries a little peach, lemon and herbal notes. Dry with a bright acidity. Really refreshing, a great example of the Provence style.
Taste: Dry
Country: France
Region: Côtes de Provence
Year: 2022
Grape: Grenache, Syrah, Cabernet Sauvignon, Carignan, Rolle (Vermentino), Tibouren
Alcohol: 13 % vol
Residual Sugar: 0,1 g / liter
Bottle Size: 0.75 l
Recommended Serving Temperature: 10-12 °C
Allergies: Contains Sulfites
Bottled by: 
Château Sainte-Roseline
83460 Les Arcs
France