Domaine de La Périnade - La Cuvée Renaissance Rosé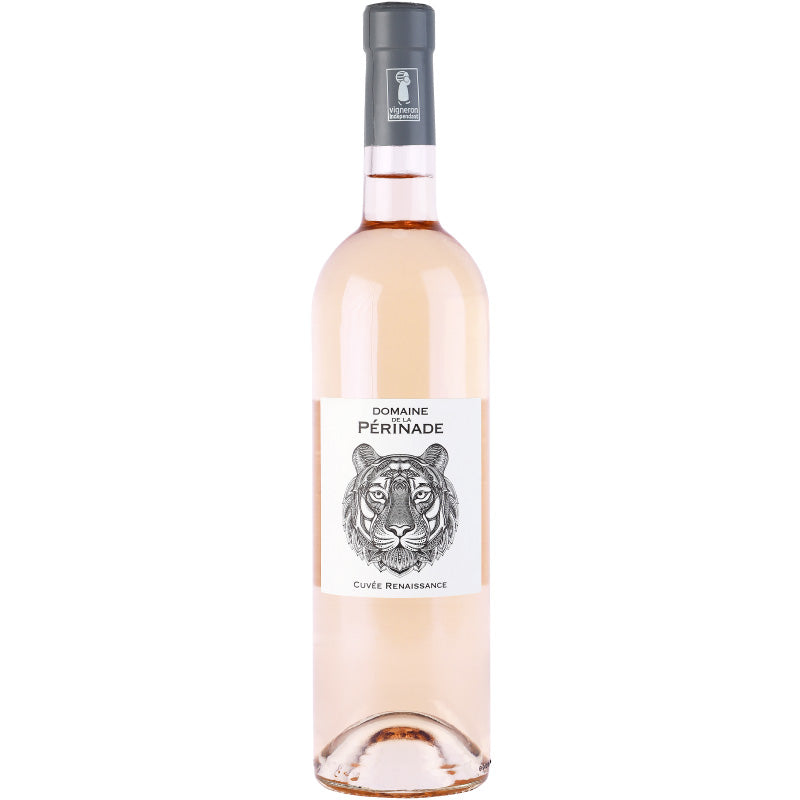 From: Club Lavender
€13,90
€18,53 / Liter
All Prices include VAT - Shipping fees may apply
Domaine de La Périnade - La Cuvée Renaissance Rosé
Domaine de La Périnade is a family winery in the 7th generation. Located 10 km west of Carcassonne, the vineyard benefits from a Mediterranean climate with an oceanic influence.
The Périnade signature style is that there is only one grape varietal in their Rosé - 100 % Grenache. With this Rosé you can taste perfectly the delicious profile of Grenache combined with the unique terroir. 
Referenced by the Culinary College of France and rewarded with the quality producer and artisan label the Domaine stands for the commitment and passion.
This light Rosé has aromas of red berries and melon. In your mouth you get long and fresh flavors, thirst-quenching with a nice creaminess linked to aging on lees. 
One of our Rosé Top 6 favorites of 2023!
Taste: Dry
Country: France
Region: Languedoc, IGP Pays d'Oc
Year: 2022
Grape: 100 % Grenache
Alcohol: 13 % vol
Residual Sugar: 0,22 g / liter
Bottle Size: 0.75 l
Recommended Serving Temperature: 12 °C
Allergies: Contains Sulfites
Bottled by: 
Château de la Périnade
11170 Pezens
France