Domaines Ott - Château de Selle Rosé BIO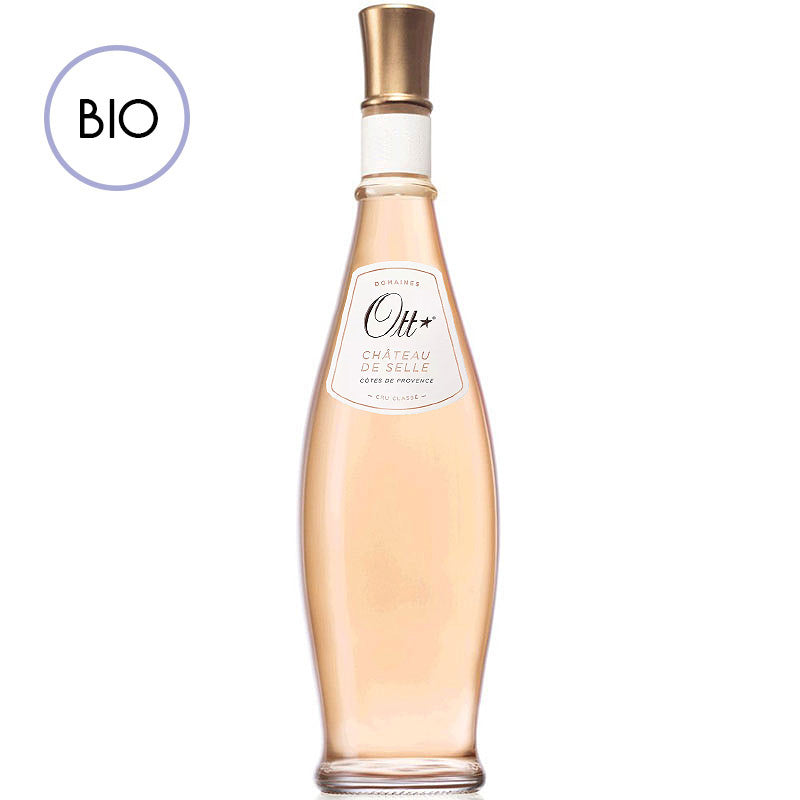 From: Domaines Ott
€36,90
€49,20 / Liter
All Prices include VAT - Shipping fees may apply
Domaines Ott - Château de Selle - Cru Classé Rosé BIO
This is the original Premium Gourmet Rosé from the Provence.
Château de Selle was the first estate acquired by Marcel Ott in 1912. It is in Taradeau, near Draguignan, on soil where only olive, lavender and mulberry trees used to grow. Not far from Thoronet Abbey, close to a former 18th century residence of the Counts of Provence, the soil is gypsum, red clay, dolomite and sandstone mixed with gravel and stone, today producing highly distinguished and elegant wines. Perched on high limestone inland slopes where it is sheltered from winter frosts, the estate enjoys a microclimate of mild winters, early springs and warm and dry summers, always with a great deal of sunshine. A specialty is that the vines are grown on terraced vineyards.
This fantastic Rosé has a subtle balance between structure and finesse, this wine is a perfect illustration of the precision required to make great a Rosé.  The wine is a reflection of the complexity of its limestone hillsides and arid soil; austerity bathed in dazzling sunshine.
This pale pink Rosé with golden tints releases elegant fragrances of citrus fruit and orchard flowers enveloped in spice. On the palate, the immediate effect is elegant and open, developing subtle aromas with a lemony edge and a balanced minerality before a round gourmet finish of appealing length.
Taste: Dry
Cultivation: Bio / Organic
Country: France
Region: Côtes de Provence
Year: 2022
Grape: Grenache, Cinsault, Syrah, Mourvèdre
Alcohol: 13.5 % vol
Residual Sugar: 0,3 g / liter
Bottle Size: 0.75 l
Recommended Serving Temperature: 10-12 °C
Allergies: Contains Sulfites
Bottled by:
Domaines Ott c/o Roederer
Château de Selle
83460 Taradeau
France