Hampton Water Rosé Magnum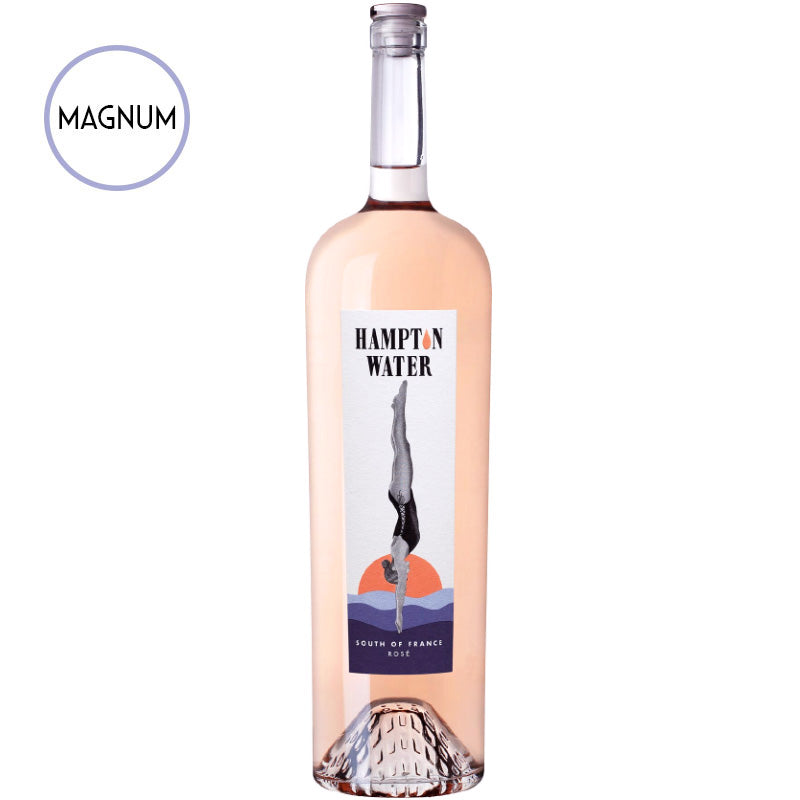 From: Gérard Bertrand
€35,90
€23,93 / Liter
All Prices include VAT - Shipping fees may apply
Hampton Water Rosé MAGNUM - Gérard Bertrand, Jon Bon Jovi, Jesse Bon Jovi
The Rock Star of Rosés - Now in Magnum Party Size! 
The famous Rosé of Jon Bon Jovi and his son Jesse created together with the renowned winemaker Gérard Bertrand. Looks beautiful, tastes delicious, a true star!
A word from the Bongiovi aka Bon Jovi Family: 
Dearest Friend, You have great taste. You've just picked up your new favorite bottle of wine. All you have to know is it's French, it tastes best when it's cold, and you better buy an extra bottle because this stuff goes quick. We know it's going to make you the life of the party. Believe us, we've been there. Now go on, get to that dinner or pool, or beach, or whatever. Just know that we got your back.
Taste: Dry
Country: France
Region: Languedoc
Year: 2022
Grape: Grenache, Cinsault, Syrah, Mourvèdre
Alcohol: 13 % vol
Residual Sugar: ≤ 4 g / liter
Bottle Size: 1.5 l
Recommended Serving Temperature: 7-9 °C
Allergies: Contains Sulfites
Bottled by: 
Gérard Bertrand 
11100 Narbonne
France