Champagne Louis Roederer Brut Rosé Vintage 2015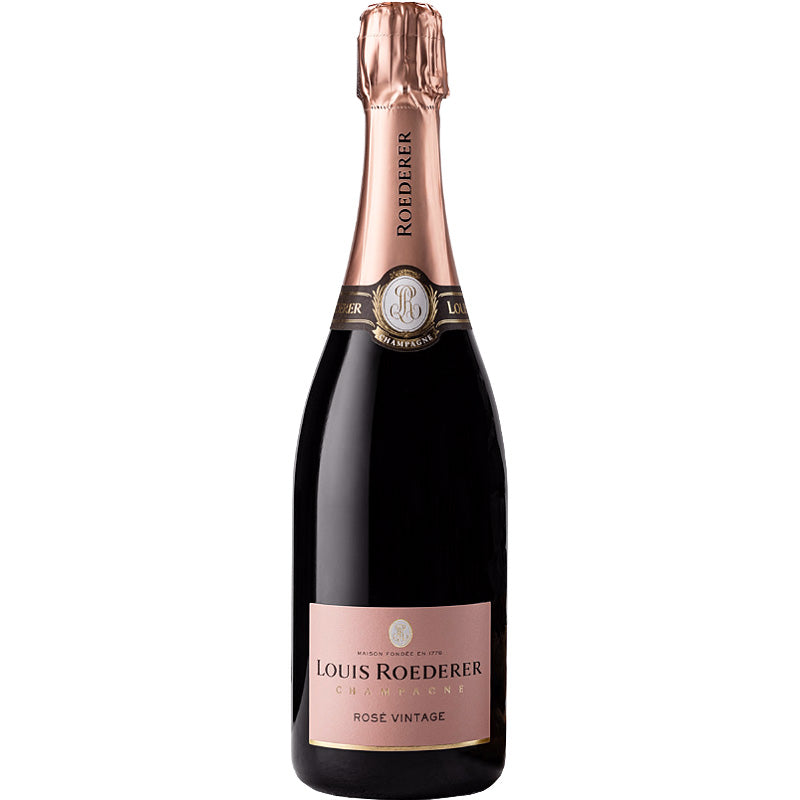 From: Roederer
€75,90
€101,20 / Liter
All Prices include VAT - Shipping fees may apply
Champagne Louis Roederer Brut Rosé Vintage 2015
With 93 Points from the "Wine Spectator" we are in the top league!
A characteristic Roederer Rosé: the concentration, fruitiness, and compactness of the Cumières Pinot noir grapes are transcended by the elegance, purity, and freshness of the finest Chardonnay grapes cultivated on the Côte des Blancs.
Fruity aromas of wild red berries, followed by floral notes, and the sugary and spicy fragrance of zest. The aromas of dried fruit and cocoa result from the wine's vinifying in oak tuns. Fantastic Rosé Champagne!
Taste: Brut
Country: France
Region: Champagne
Vintage: 2015
Grape: Chardonnay, Pinot Noir
Alcohol: 12 % vol
Bottle Size: 0.75 l
Recommended Serving Temperature: 9 °C
Allergies: Contains Sulfites
Producer: 
Champagne Louis Roederer S.A. 
21, Boulevard Lundy CS 40014
51722 Reims Cedex
France