Miraval Gift Set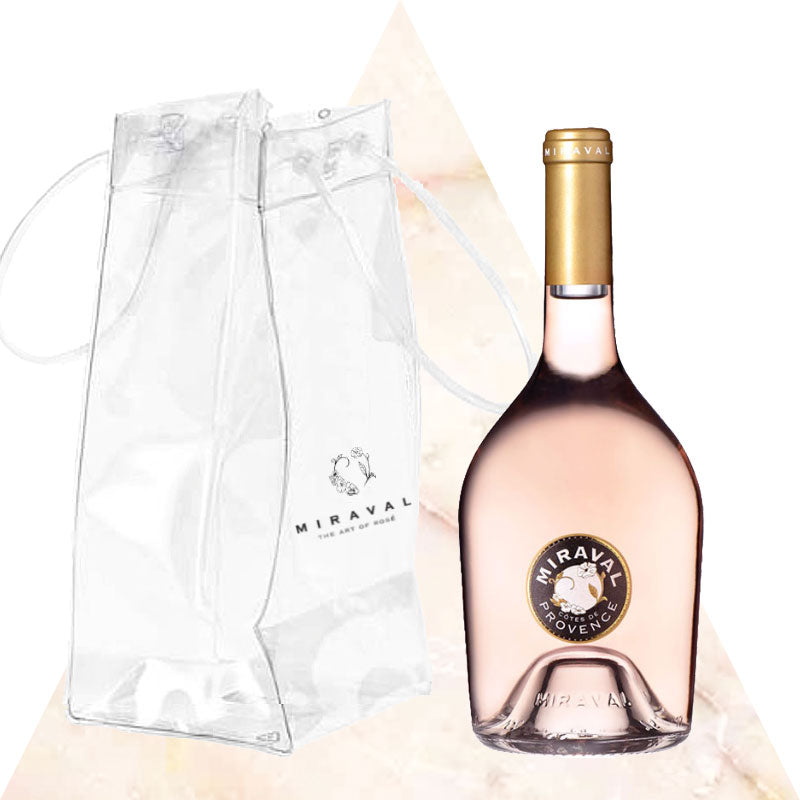 From: Château Miraval
€25,90
All Prices include VAT - Shipping fees may apply
Miraval Gift Set
You are a Miraval Fan? You need something portable to chill your favorite Rosé? Then this set is just right for you!
Set Includes:
1 bottle "Miraval Rosé" wine 0.75 l

Ice Bag "Miraval"
Miraval Rosé - Jolie Pitt & Perrin - Côtes de Provence
The famous Rosé of Brad Pitt and Angelina Jolie from the Provence... This Rosé has fame but also highest quality which is guaranteed by the winemaker family Perrin. The family Perrin who produces the Miraval Rosé is famous for top quality and world renowned wines for decades! 
This Rosé has a very beautiful and intense aroma of fresh fruit and spring flowers. Refreshing acidity and great elegance will celebrate a smile on your face. This is a Rosé that gives you straight a summer mood and overwhelming happiness!
For more information to this wine, click here: Miraval Rosé
Ice Bag "Miraval"
Get a couple of ice cubes and some cold water and together with this Ice Bag your Rosé stays fresh and chilled. This premium ice bag is coming straight from Brad Pitt's and Angelina Jolie's Château Miraval in the Provence.