Château Léoube - Rosé de Léoube BIO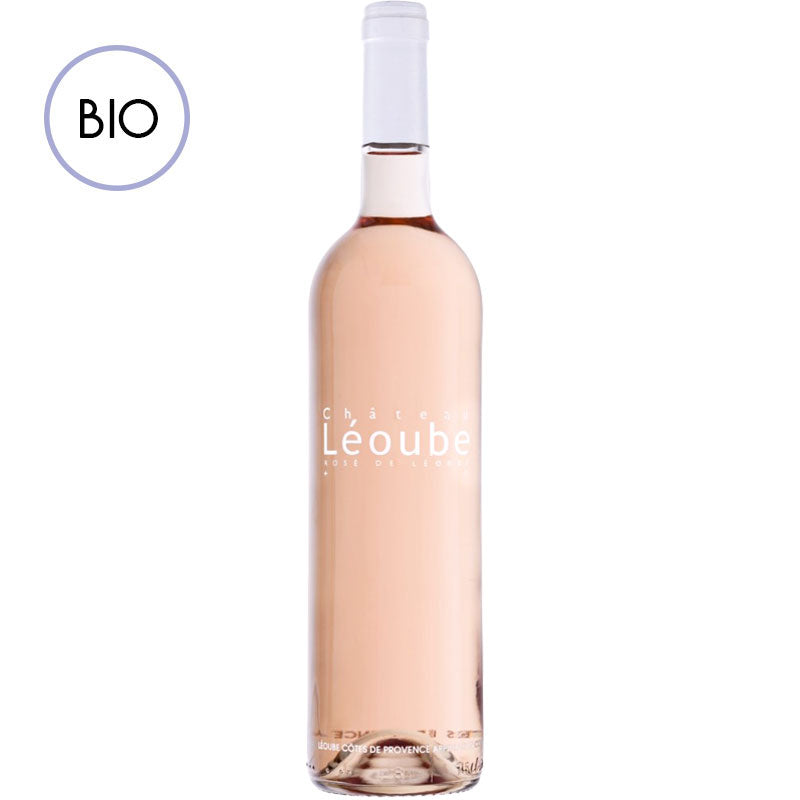 From: Château Léoube
€18,90
€25,20 / Liter
All Prices include VAT - Shipping fees may apply
Rosé de Léoube - Château Léoube BIO
Just a stone's throw from Saint Tropez lies they Léoube Estate, one of the most beautiful protected sites in Europe and home to Château Léoube. Spread across four kilometers of coast line and 64 hectares of vines some of the best Rosés in the world are coming from here.
This elegant Rosé with scents of Mediterranean fruits and mint evoking the herbs that grow wild around the vineyards. You can literally taste the ocean with a sightly salty and mineral finish. The grapes for this Rosé are harvested by hand and the wine is at least six month on the lees for complex, delicious almost creamy flavors.
Château Léoube uses low-to-no sulfites!
Taste: Dry
Cultivation: Bio / Organic
Country: France
Region: Côtes de Provence
Year: 2022
Grape: Grenache, Cinsault, Syrah, Mourvèdre
Alcohol: 13 % vol
Bottle Size: 0.75 l
Recommended Serving Temperature: 10-12 °C
Allergies: Contains Sulfites
Bottled by: 
Château Léoube
2387 Route de Léoube
83230 Bormes-Les-Mimosas
France