Rosé Sunset Festival - All Inclusive Ticket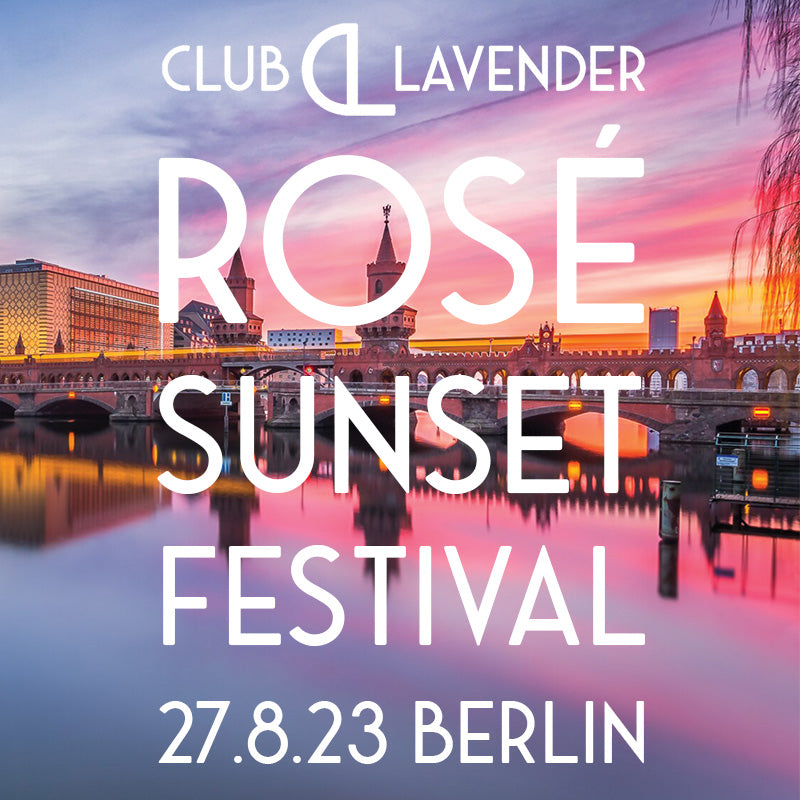 From: Club Lavender
Sold Out
All Prices include VAT - Shipping fees may apply
All Inclusive Ticket - Free Rosé & Food - Berlin 27.8.23
Sip Rosé & Party into the Berlin Sunset with the most exclusive view on the Spree and the famous Oberbaumbrücke!
Indulge in a world of Pink with various Premium Rosés, Pink Gourmet Kebaps and special Frosé Cocktails... All included in the ticket price! 
Enjoy great House Music and dance on the VIP Panorama Terrace of the NHOW Design Hotel Berlin.
DJ Christian von Manteuffel (bEAT Berlin)
Live: Dominik Trampf
Saxophone: Artur Rutkevich
Join us Sunday 27.08.2023 at NHOW Berlin - Stralauer Allee 3, 10245 Berlin.
The Festival starts at 14 hr.

Online Ticket 35 Euro. No physical tickets. Your name will be on the guest list plus the amount of tickets you buy.
Ticket Price Includes:
Entrance, Unlimited Rosé Wine (as much you can drink during the event, no takeaway), Frosé, Pink Gourmet Kebap
Limited Tickets Available
Photo Credits: Marek Heise Fotografie, Berlin