Rosé Wine Gummies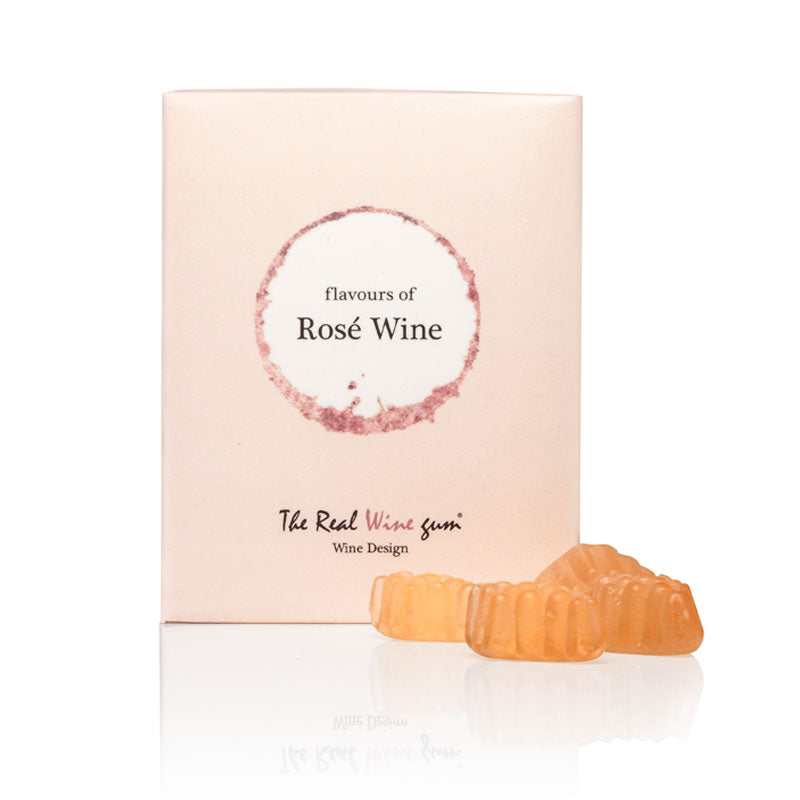 From: Vinoos
Sold Out
€14,00 / 100g
All Prices include VAT - Shipping fees may apply
Rosé Wine Gummies
These Real Wine Gums are a sensation, like exquisit pralines!
Beautiful soft pink color in an equally chic packaging. The taste reminds of the best Rosé wines of this world. These gums really tastes like awesome Rosé Wine! Fruity flavors like like strawberries and raspberries. The bite is soft, mildly acidic and sour-sweet aftertaste. Once you eat these Rosé wine gums, you have summer in your mouth in all its delicious facets.
50 grams per pack
No Alcohol
Ingredients: Glucose Syrup, Sugar, Modified Starch, Acid: Citric Acid, Lactic Acid, Rosé Wine Aroma, Concentrated Vegetable Extract of Pepper, Vegetable Oil (Coconut), Glazing Agent: Carnauba Wax.
Producer:
Vinoos by AMS
Herengracht 203
1016 BE  Amsterdam