Château Pas Du Cerf - Grande Cuvée Audace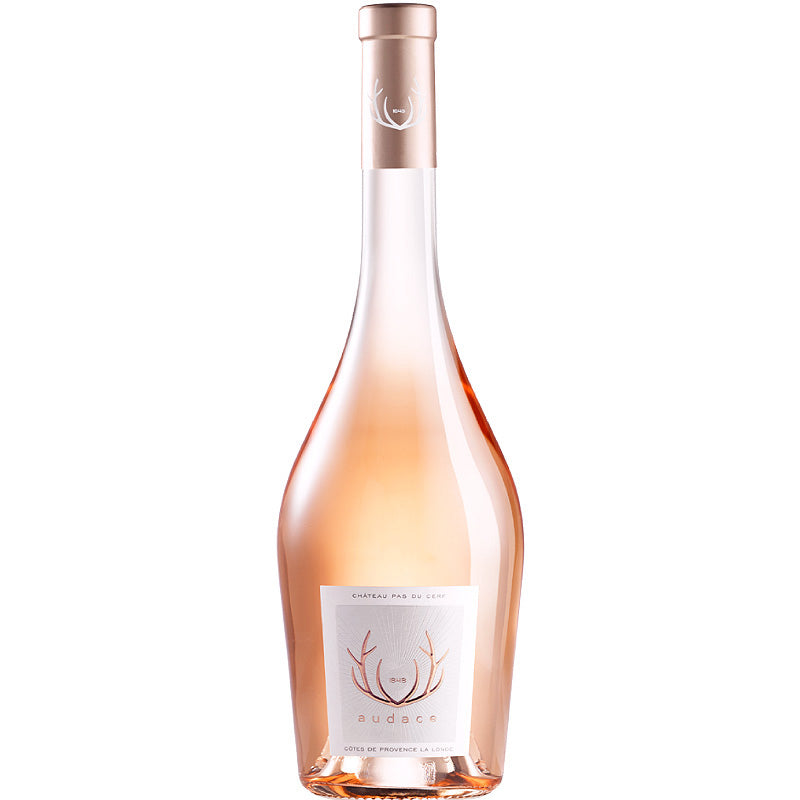 From: Club Lavender
€23,90
€31,87 / Liter
All Prices include VAT - Shipping fees may apply
Château Pas Du Cerf - Grand Cuvée Audace
Today the 80 hectares of vines of Château Pas du Cerf are still protected by a 700 hectare setting of this unspoiled Provence nature. There are trees of great rarity, strawberry trees, unique species of laurels, mysterious and furtive passages of free-range deer. Birds singing songs mixed with noises of cicadas and scents of herbs and forrest aromas you will never forget.
Pure expression of the terroir of Château Pas du Cerf, the great Audace Rosé is part of the restricted circle of the most sought-after Rosés from the Provence. Between the maritime fumes and the great forest, the Cuvée Audace Rosé stands out by its exceptional minerality as well as by the purity, which gives it a truly rare character. The quality here is at the maximum with only the best selection of free-run juices, no pressing of the grapes! Aging in stainless steel vats then in oak barrels for 2 months.
Nose: Beautiful aromatic complexity around exotic fruits. The intense nose reveals the power and refinement of the wine. A mineral imprint is the accent of the terroir. Mouth: The roundness reflects the power and the charm of the wine where the fresh and fair acidity offers us a wine full of elegance. It exudes seductive aromas of exotic fruits that invite the senses to travel. Gourmet, complex and fine with a very good finish, a high class wine.
Taste: Dry
Country: France
Region: Côtes de Provence La Londe
Year: 2022
Grape: Grenache, Tibouren, Mourvèdre
Alcohol: 13 % vol
Residual Sugar: 1 g / liter
Bottle Size: 0.75 l
Recommended Serving Temperature: 10-12 °C
Allergies: Contains Sulfites
Bottled by: 
Château Pas du Cerf
5920 Route de Collobrières
83250 Bormes-Les-Mimosas
France