La Bargemone - Collection Rosé BIO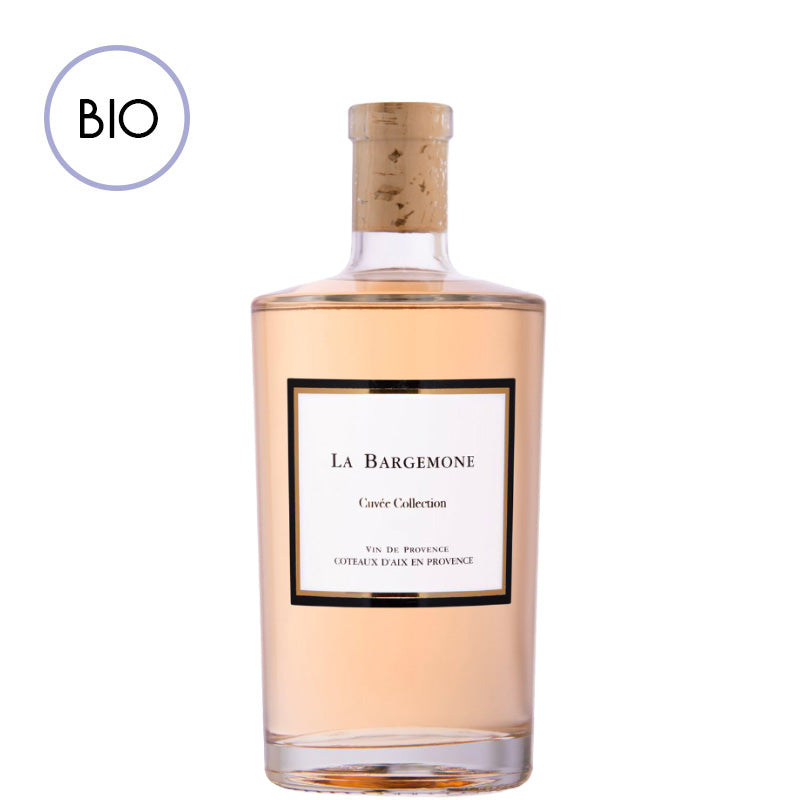 From: Domaine La Bargemone
€16,90
€22,53 / Liter
All Prices include VAT - Shipping fees may apply
Domaine La Bargemone - Collection Rosé BIO
The history of the estate has its roots in the 13th century around Templar Knights. This commandery was a place of major importance for the Templars. A set of buildings with the function of rest, weapons training and cultivating wine at that time already.
Located 15 minutes from Aix-en-Provence, in Saint-Cannat, Domaine Bargemone extends over 120 hectares of vines surrounded by preserved flora with flowery meadows and fields hosting a diverse fauna. Within this ecosystem, the vines flourish fully.
La Bargemone benefits from the terroir of Provence. The Mediterranean climate, very sunny and dry, supported by the Mistral let the grapes ripe beautifully while protecting them from disease. Thanks to its altitude, the Bargemone vineyard benefits from slightly colder temperatures and has therefor a 15 days later harvest than other vineyards. This gives the grapes more time to build delicious flavors and makes the "Collection" Rosé a very special Provence wine.
In your nose this elegant Rosé appears very fine and nuanced. Typical for Aix-en-Provence is the nice minerality, accompanied with floral fruit notes and a hint of grapefruit. In the mouth you get elegant aromas of red fruits and again an excellent minerality which makes this Rosé just fantastic!
Taste: Dry
Country: France
Region: Aix en Provence
Year: 2022
Grape: Grenache, Syrah, Cabernet Sauvignon, Rolle (Vermentino)
Alcohol: 13 % vol
Bottle Size: 0.75 l
Recommended Serving Temperature: 12 °C
Allergies: Contains Sulfites
Bottled by: 
Domaine Bargemone
RN7
13760 Saint-Cannat
France